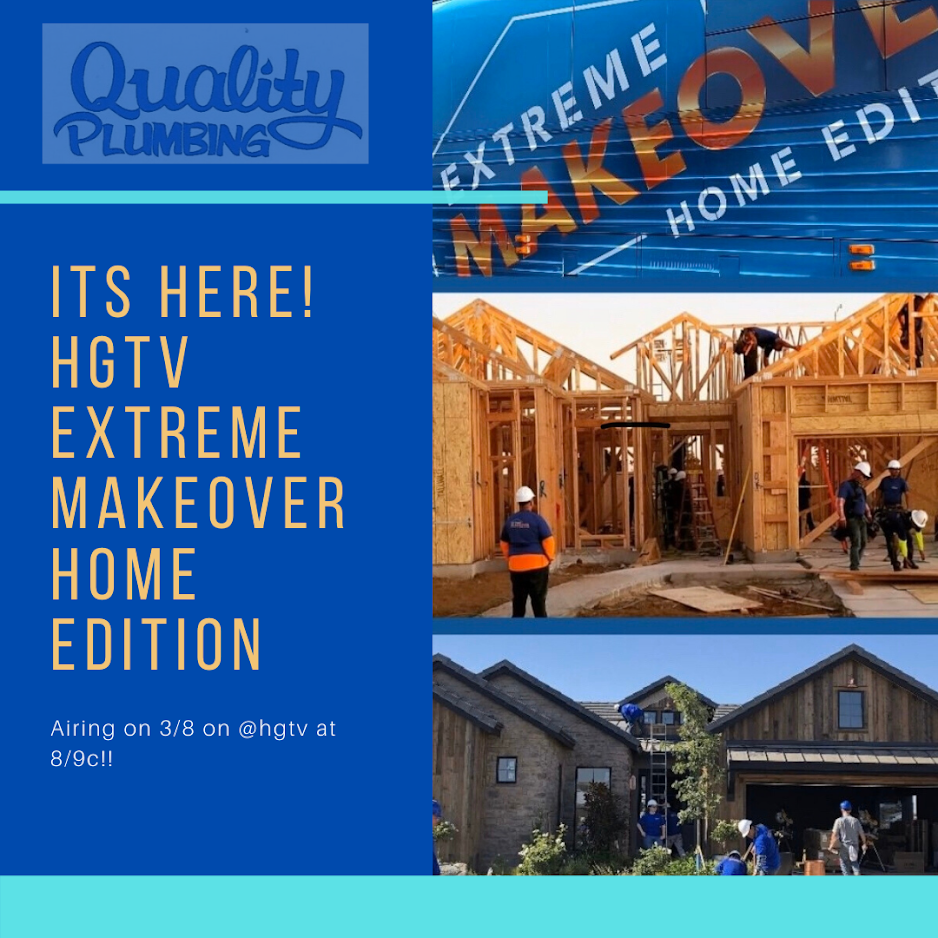 "Extreme Makeover: Home Edition" is once again partnering with De Young Properties of Fresno for a week-long teardown and rebuild. Quality Plumbing is proud to showcase our local community on a national scale. "Things like this don't happen to people like us," said CAL FIRE Captain Nick Reeder. Reeder has spent nearly two decades giving back to the community as a firefighter.
Now, he's getting the gift of a home in return after he was chosen to be featured on HGTV's "Extreme Makeover: Home Edition." "We'll be able to spread out. The girls will be able to have a playroom," said Reeder's mother, Jeanine.
The surprise comes a year after a heartbreaking loss.Reeder's wife, Amanda Sawyer, died shortly after giving birth to his twin girls in April 2018.
We have been connected with Extreme Makeover since beginning ten years ago, Quality Plumbing was involved when they moved that bus in front of Mary Ann Riojas' central Fresno home. A 2-story house replaced her small home which was not wheelchair accessible. QUALITY PLUMBING - "WE MAKE THE DIFFERENCE!"